Our summer was HUGE, and we are so (like so, so, so) sad that summer is over. Here's some of the things that happened:
#1 We set up a hotline to promote safety at Speedy shows. It unexpectedly drew a large internet reaction. Here's one of the Q&A's where it was discussed:
http://theconcourse.deadspin.com/q-a-speedy-ortizs-sadie-dupuis-on-the-bands-new-anti-h-1730083059
#2 We got a new hot vid that I co-directed with the one and only Boast Choan. Check it:
#3 We announced some tour dates. The remaining shows as of this post are in
bold
.
10/05/2015 Comet Berlin, Germany
10/06/2015 Golem Hamburg, Germany
10/07/2015 Blue Shell Cologne, Germany
10/09/2015 Spazio 211 Turin, Italy
10/10/2015 Covo Club Bologna, Italy
10/12/2015 Hafenkneipew Zurich, Switzerland
10/13/2015 Bad Bonn Düdingen, Switzerland
10/15/2015 The Haunt Brighton, United Kingdom
10/16/2015 Sound Control Manchester, United Kingdom
10/17/2015 Whelan's Dublin, Ireland
10/18/2015 Burenell Social Clubw Leeds, United Kingdom
10/21/2015 Tufnell Park Dome London, United Kingdom
10/22/2015 Stereo Glasgow, United Kingdom
10/23/2015 All Years Leaving Birmingham, United Kingdom
10/26/2015 BOTANIQUE Brussels, Belgium
10/27/2015 Pitchfork Paris - opening night Paris, France
10/28/2015 Merleyn Nijmegen, Netherlands
10/29/2015 Bitterzoetw Amsterdam, Netherlands
10/30/2015 La Péniche Lille, France
10/31/2015 Festival SOY Nantes, France
Sweet gif:
And lots more stuff. Here's some summer scrapbooking:
June 15
Some dude leaned on my car.
June 26
Solid Sound Festial
July 7
Recording in Vermont w/ the great John Agnello
PUP OF THE DAY!!!!!
Aug 2
Sappyfest
Aug 3
Pup of the day I think?
Aug 11
Got donuts
Playboy followed us around for like 6 hours.
Aug 12-13
Shooting yet another video. We prefer to avoid spoilers, so here's a pic of me as "the hot cop."
Aug 14
Darl meets his mentor in Omaha.
Aug 28
Riot Fest Denver. The Get Up Kids.
Aug 30
Big Boston boat show with Downtown Boys and Francine.
Aug 31
St. Vitus show. Sadie got an awesome shot of Jade and Joe from Aye Nako.
Sept 9
We somehow convinced Anybody But The Cops to play a non-basement show.
Sept 11
The Loft in Chicago
Sept 13
HUM!
Here's a couple sweet Riot Fest vids from Darl. In the first one, Hum plays the first 15 seconds of "Green To Me." The 2nd one is Drive Like Jehu.
Sept 23
Chill out with Alex G gang.
Sept 25
Shotgunned beers in a shower stall with Doomtree.
Sept 26
Boston show with Aye Nako & Guerilla Toss!
Later, Darl got snuggly with Buster.
Sept 27
Sadie & P.O.S.
Thanks for hitting refresh on our livejournal page for the past several months.
Current Mood:

JFK

Current Music:

this bar is playing blur
Here's the continuation of our "Unfriended Tour" scrapbook.
Check out Part 1 over here.
The whole thing was too big to fit into one LJ post, and I forgot how to use lj-cuts so instead we broke it into two pieces.
5/14/15 (Houston)
Jade from Aye Nako rules pretty hard. She ran our soundboard for three weeks starting in Houston, which is where we also finally met up with Alex G. But also ZOMG PUP OF THE DAY!
5/15/15 (Austin)
Waterloo Records. Drank beer with Bricon at Red 7.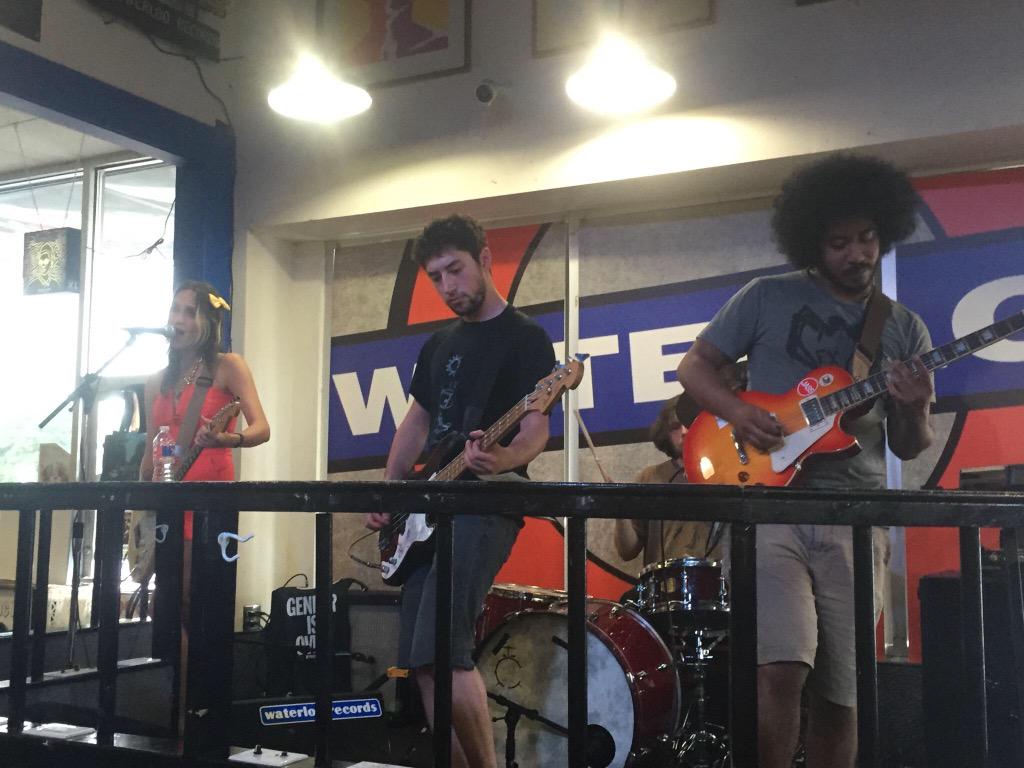 5/16/15 (Dallas)
We went to some weird bar where Darl riffed audio commentary for
Fast Times at Ridgemont High
. (He knows this movie VERY well.) Also this counts for Pup Of The Day:
5/18/15 (Phoenix)
So many fresh Tour Selfies damn yo #4. We didn't have a show, but we made our triumphant return to the Royal Palms Hotel. I think I remember Devin and I watching one of those "serious" episodes of
Fresh Prince
.
5/19/15 (San Diego)
Still haven't seen Rob Crow singing karaoke.
5/20/15 - 5/21/15 (LA)
PUP of the Dayyyyyyyy (omg)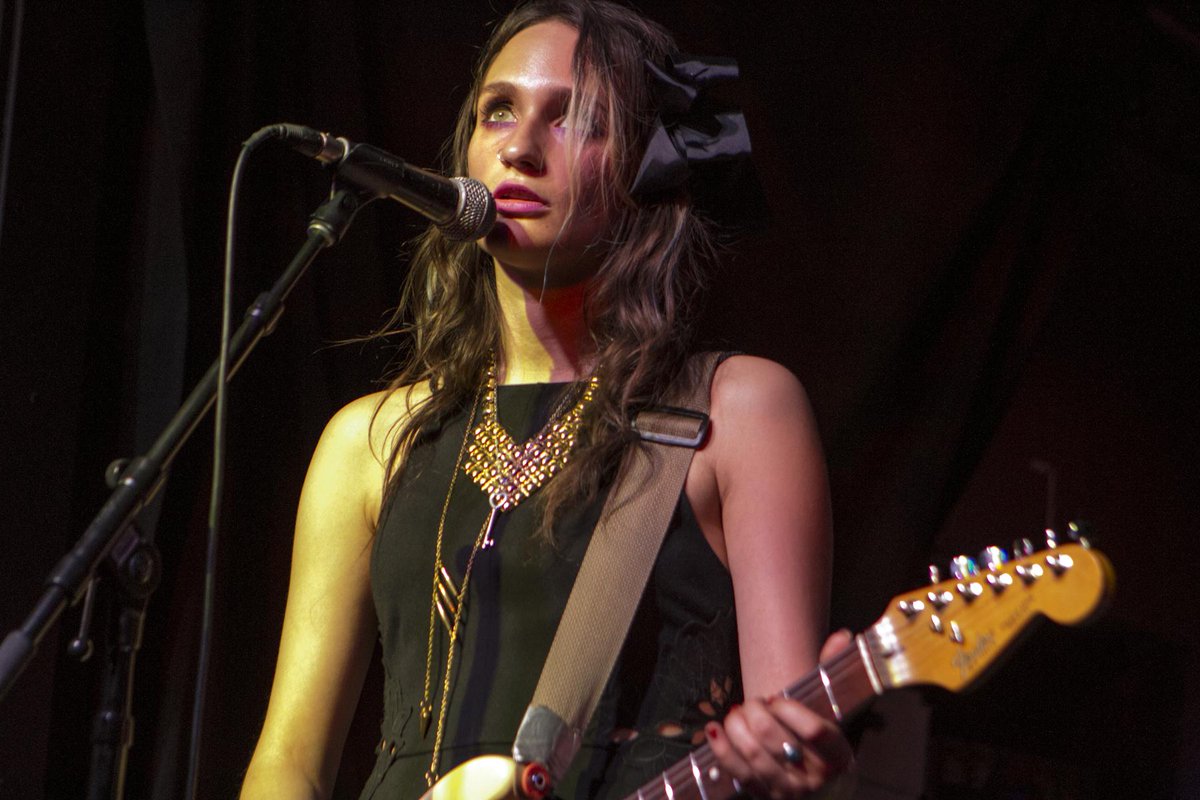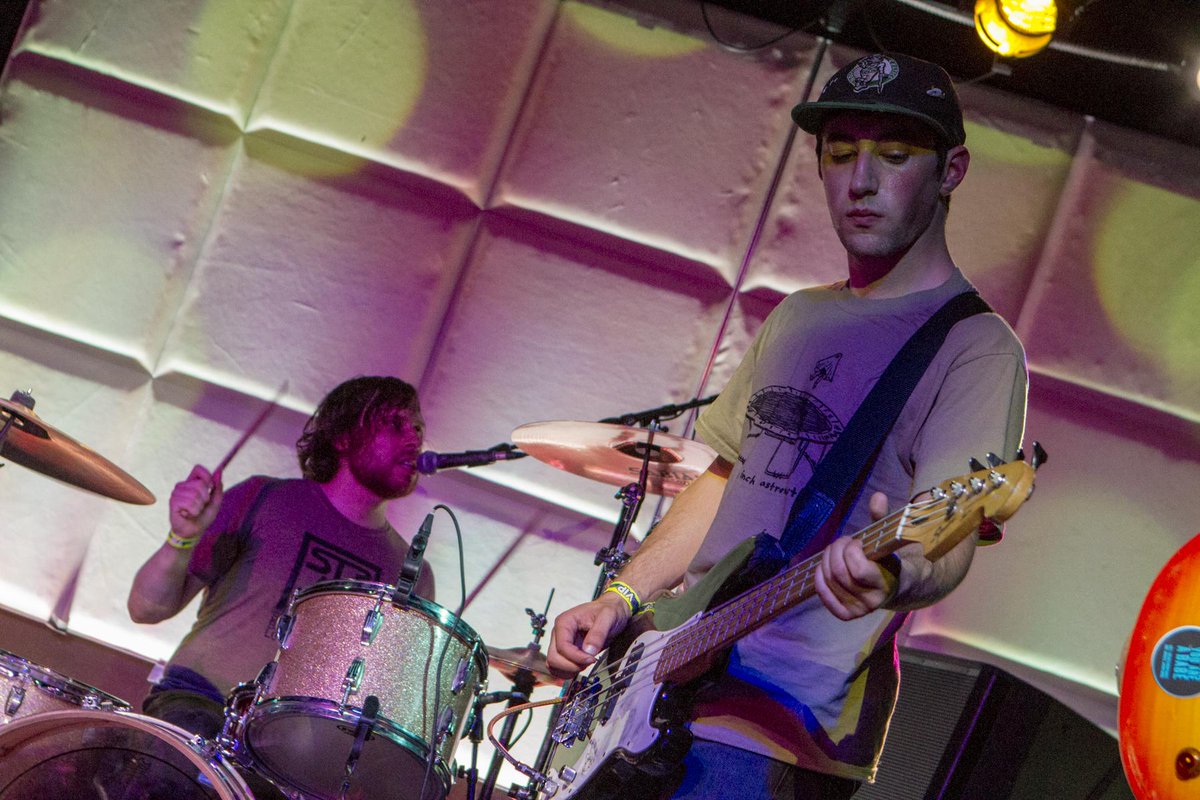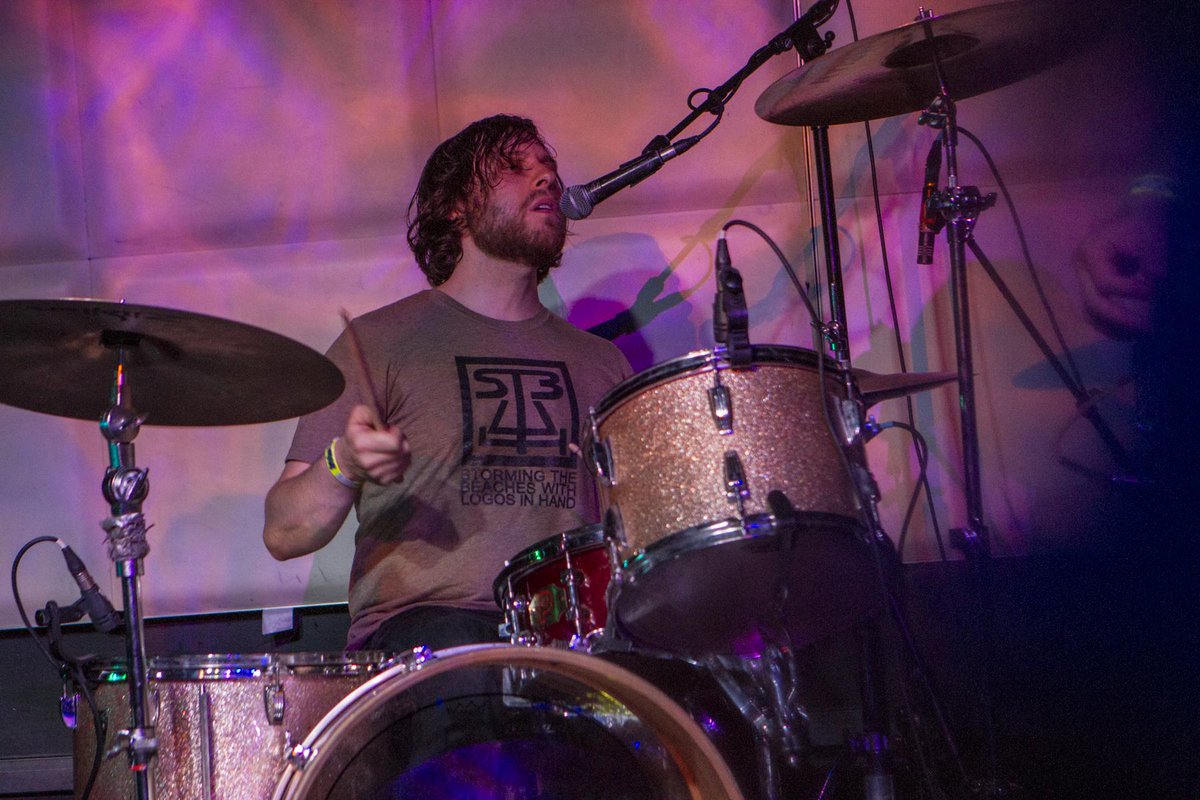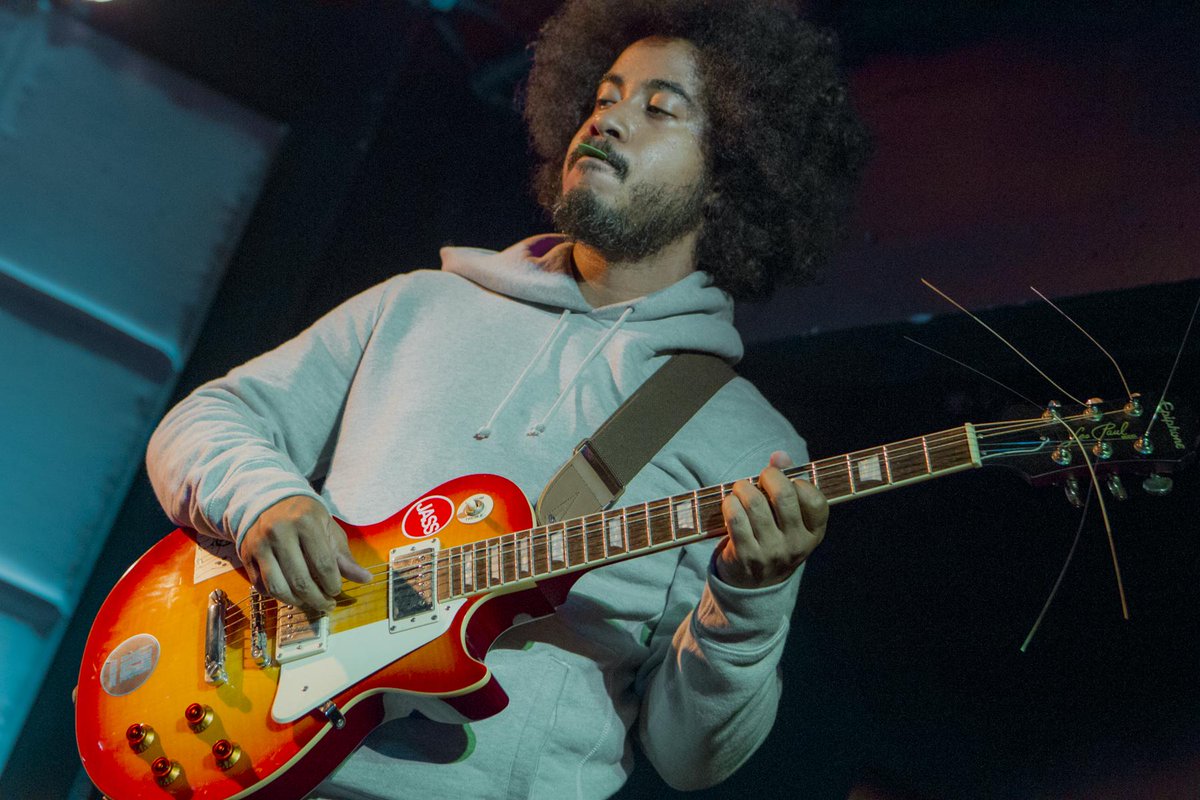 5/22/15 (Santa Ana)
When we showed up, we got kinda confused about the long line of 40-somethings wearing all leather. We thought that either Speedy or Alex G might have suddenly acquired a large biker following in the Santa Ana area. It turns out that Rata Blanca was playing in the bigger adjacent room to where we were playing at The Observatory. Imagine a cross between Journey and Dokken, and then imagine if they happen to be from Argentina. Dylan was travelling with us for a few days around this time. He caught some of their set and said, "they're pretty much the best band I've ever seen in my life." And so Darl, Jeff Bailey and I caught their encore. They did not disappoint.
5/23/15 (Santa Cruz)
Tancred opened and played all new songs. Seriously awesome stuff. I became a fan right away. I'm also a great big nerd and didn't realize until way later that their singer is Jess from Now Now.
5/24/15 (driving through Oregon)
Sylvia Massy told us about the time she hung Serj from System of a Down upside down so that he was properly distracted prior to a vocal take. She also told us about the time she fired a shotgun at a piano with the members of Tool while they were recording "Disgustipated." She also showed us the book she's writing which we can't wait to read all the way through. God, she is seriously the coolest.
5/25/15 (Portland)
First of two shows with the great Broken Water! Bonded with Sandy Alex G in a Jack in the Box parking lot. Mike Clark once again joined us on "Puffer" and "Taylor Swift." The Mike Clark Five is turning into a Portland tradition for us. I'm having trouble finding pics of this, so I'll just post one from last October as a placeholder:
5/26/15 (Vancouver)
Da bomb spot. Chugged a beer.
5/27/15 (Seattle)
Caught some of Wire's encore and soundcheck (not in that order).
5/28/15 (Boise)
5/29/15 (SLC)
First show with Palehound. Performed rituals at the pentagrams and with the creepy sculptures at Gilgal Gardens.
5/30/15 (Denver)
They start horror movies like this.
5/31/15 (Kansas City)
Pretty sure everyone from Speedy, Alex G and Palehound were all mesmerized by the amazing blackmetal band playing in the room next door. Personally, I think they were the best band we saw all tour.
Darl took some video.
6/1/15 (Columbia, MO)
Big Jenga. Big fireworks night. We got a nice tour pic with all the band members and crew.
6/2/15 (St. Louis)
Hung out at City Museum. After the show, Alex and Sam lit off more fireworks in the parking lot.
6/3/15 (K-Zoo)
We didn't have a show on this night, but we caught the big Palehound show at Milhouse. Still one of our favorite hangouts.
6/4/15 (Detroit)
Pup-pup. You made my day-ay. Bumped into Sundials the next morning before crossing into Canada. The story goes that Alex G and the gang lit off all the rest of their fireworks in an elementary school parking lot. (They had to get rid of them before Canada.)
6/5/15 (Toronto)
Tonkapuma! Also
I interviewed Alex G & the gang
.
6/6/15 (Montreal)
Last night of tour. Darl sang with Alex G. (He's doing the "scream" at 1:20.)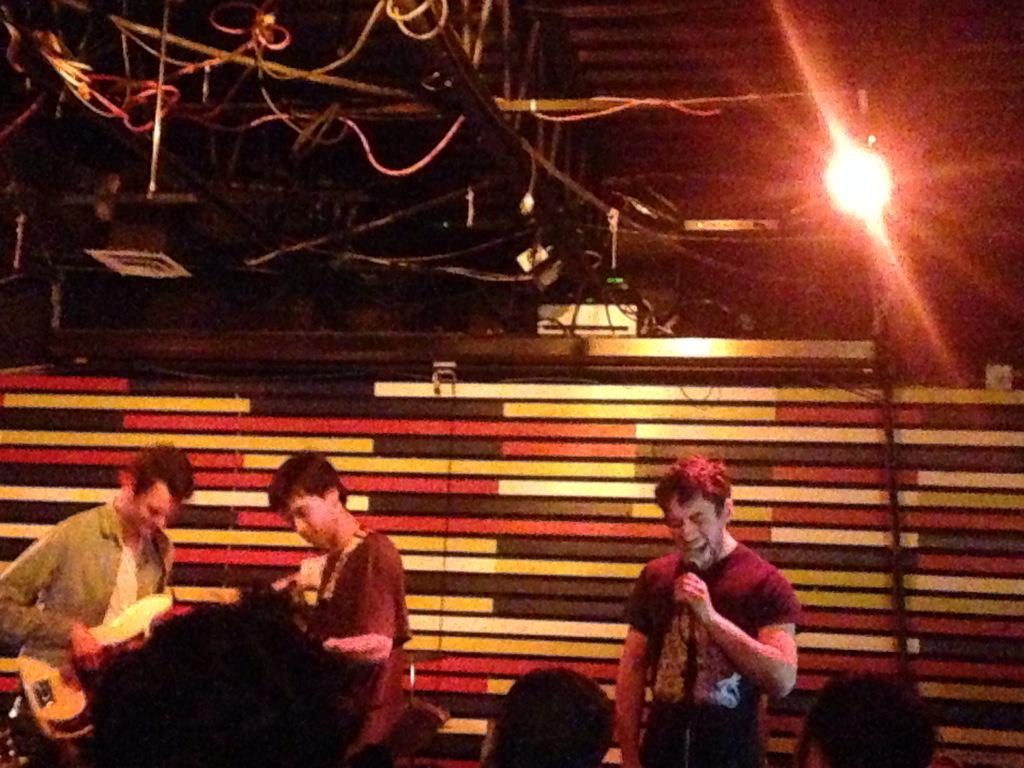 6/7/15
Peace.
6/16/15 & 6/25/15
We were back home by this point. Throughout the rest of June, we did
a session for Soundcheck on WNYC
and another acoustic session for Vogue Online, which I don't think got posted yet.
Ellen subbed for Darl at the Solid Sound festival, and she was a very big hit with the audience. Miraculously, no one confused her for Darl, even though they're straight up dopplegangers.
Wrap! More hot posts coming soon.
Current Mood:

fire

Current Music:

INOJ
Alright you guys. It's time to play another round of "Never Have I Ever."
We'll go first. "Never have I ever woke up the neighbors after setting off fireworks past midnight in a highly residential area." Sure, we'll put our hands up for that. Technically, Alex and Sam from Alex G set off those fireworks and not us.
"Never have I ever reached Friday in the arcade version of Paperboy." Again, everyone in Speedy should be raising our hands here, but Krill needs to keep their hands right the fuck where they are. (Ian might have gotten to Sunday, so throw him some bonus points.)
We're already bored of this game, so let's get into the tour scrapbook.
4/17/15 & 4/18/15 (Pre-Tour In Boston)
Not sure if this is gloating or not, but we had a 2nd surreal encounter with Hannibal Buress. For whatever reason, he invited us to his shows at the Wilbur Theater and had us join his entourage at a crowded hiphop-dance bar. His crew - including his DJ and comedian Al Jackson - took over the music for about two hours. Towards the end of the night, he yelled "Speedy Ortiz in the building!" into the microphone, which was met with practically zero cheers or applause. And of course, we took pics:
4/20/15 - 4/21/15
Foil Deer
release day.
(And probably our last time releasing an album on a Monday or Tuesday.)
4/22/15 (Boston)
Tour kickoff with Mitski & Krill. We love bassist/vocalist power trios. This show marks the on-stage debuts of 3 Speedy songs: "Swell Content," "Puffer" and "Good Neck."
4/23/15 (Manhattan)
We did
that video for The Fader
where we talked about "Truffle Butter." And after that, we did the big
AMA for Reddit
.
4/24/15 (Hamden, CT)
The Space is an interesting spot. It's a comfortably arranged all ages venue, which gives it a certain "teen center" aura. On the same night, Hannibal was performing a set at SCSU (the school I attend in New Haven, about 10 minutes down the street from The Space), and Manic Mark was excited about the possibility that Hannibal might show up at some point. I didn't even know he was there until a few hours later. A few people were buzzing that he showed up at the end of our set, and a picture exists of Hannibal with Sadie and a fan at the merch table (which I haven't been able to locate). Hannibal at The Space. So surreal.
Also, I think this was the 2nd and final time we ever played
Foil Deer
all the way through. Earlier in the day,
we played a few songs live on WFUV
in the Bronx.
4/25/15 (New York)
Bowery Ballroom. They gave us spring mix.
4/26/15 & 4/27/15 (Philadelphia)
Last show with Mitski on 4/26. After another radio session in Philly, we got to guest DJ on YNOT Radio. We didn't have a show on 4/27, but Pile was playing at the same spot we were at the night before. No brainer.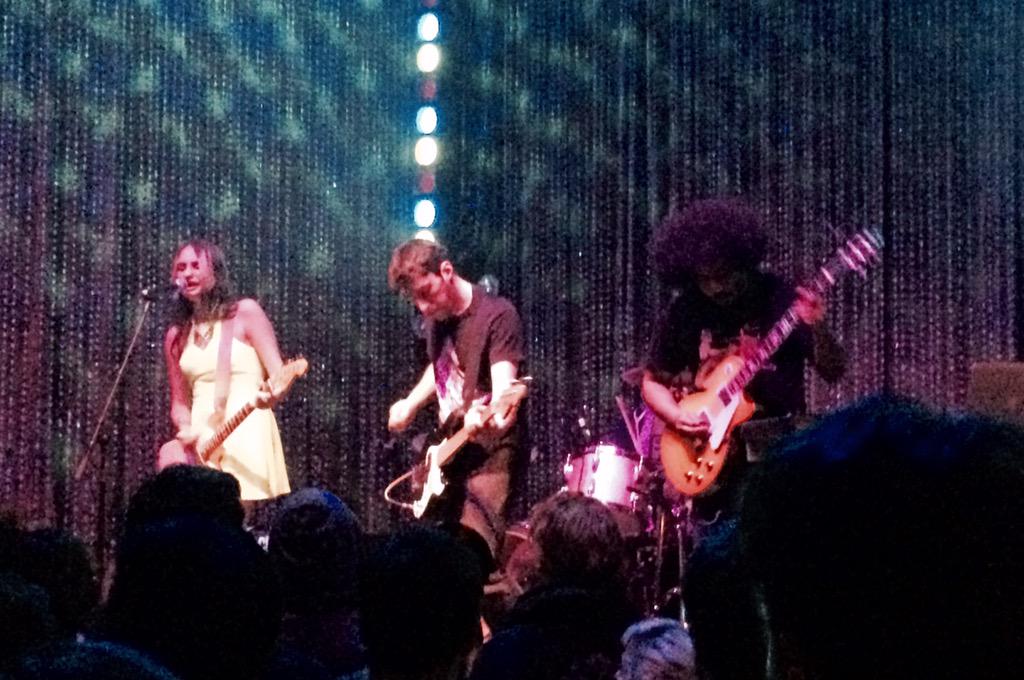 4/28/15 (Pittsburgh)
Joined by Two Inch Astronaut for the next round of shows.
4/29/15 (Cleveland)
Dylon and Gatwood did guest Pan Flute and Casio drums on "Mark VI." (We left an open space below in case anyone can find a pic of this.) Also Pup(s) Of The Day.
4/30/15 (Chicago)
Hayden signed my Krill LP.
5/1/15 (Madison, WI)
Fire Tour Selfie #1
5/2/15 (Minneapolis)
5/3/15 (Iowa City)
the hotel lobby floor that scottie pippen's daughter peed on yesterday is THE HOTEL SPEEDY ORTIZ STAYED IN IOWA CITY. it coulda been me!

— sadie dupuis (@killquilty) May 4, 2015
5/4/15 (Champaign, IL)
5/5/15 (Drove to Maryland)
Drove from Illinois to Maryland. Based on my Twitter, we were probably listening to a lot of Ca$hy.
Made it from Champaign to Colesville in 14 hours. Now drinking water. Ready for the new @keshdollacashy mixtape.

— michael falc (@malfc) May 6, 2015
5/6/15 (DC)
5/7/15 (Richmond)
Krill got the high score on Paperboy. Check out the video:
5/8/15 (Carboro, NC)
5/9/15 (Atlanta)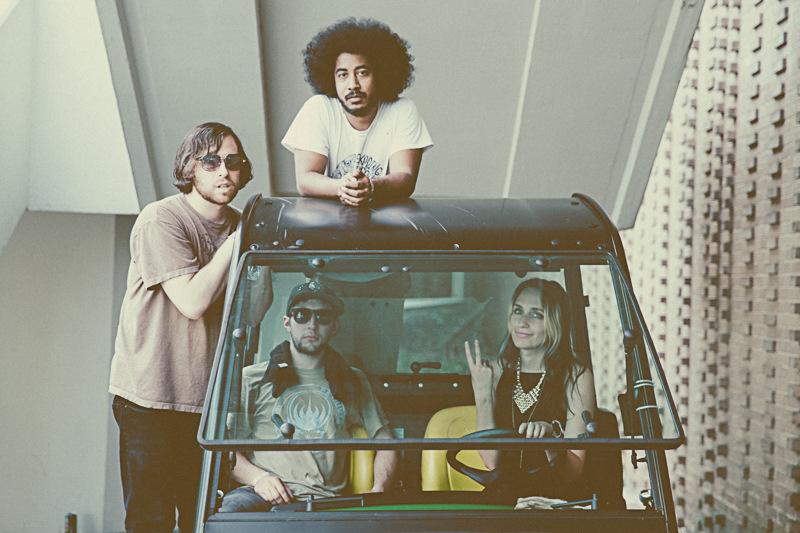 5/10/15 - 5/11/15 (Orlando)
Went to a hiphop club with Jenny Lewis and her band. The next day, everyone (except me) went to see
The Avengers
with Spencer (who used to play in Quilty with Sadie). Afterwards, we scrolled through
The Spin 300
at a bar which was actually a tour highlight for me.
5/12/15 (Tampa)
Fire Tour Selfie #2. Found a Yo Majesty poster at The Crowbar. This was our first of two shows with Ex-Breathers. And also,
I INTERVIEWED KRILL!
5/13/15 (New Orleans)
Whoa, watch out. It's Tour Selfie #3. So fierce. This marked the bittersweet end of our run with both Ex-Breathers and Krill.
(CONTINUED HERE: PART II)
Current Mood:

on a tuesday

Current Music:

tenement
Tour scrapbook coming soon. In the meantime, the video for "Raising the Skate" premiered 3-4 weeks ago while we were travelling, and we didn't get to journal about it yet:
It's a heartwarming story based on true life events. Darl gets choked by delicious spaghetti. I get possessed by a cat demon, and I end up stabbing Devin with a pool cue. (Sorry Devin.) Sadie stabs me and releases the cat demon, but unfortunately I'm already dead. Bummer.
Casey Herz from Lasthaus was the director. Ariel Shvartsman helped out with writing out the general concept of the video, and he let me wear his glasses which was super generous. Amanda King and Isabel Farrington helped with costume design and other tasks. There was also a crew of about 10 other people whose names I regrettably wasn't able to catch, but their help was tremendously appreciated. (If anyone sees this and wants to send over their names, we'll include them here!)
They used an impressively high-tech camera and took lots of cues from
Hausu
and
Suspiria
. Some of the shots legitimately scared us, like the one where Sadie wakes up in the middle of the empty room with just the one glowing spotlight over her...
I swear I've had fucked up nightmares just like that.
We shot the haunted house stuff at Boston College, and the car stuff was shot a few weeks later (on my birthday) at Studio 52 in Allston.
The car we're driving is my car. It's a station wagon with wood panel.
This picture is not of my car but rather the Griswolds' car from
National Lampoon's Vacation
.
The connection between scary movies and skating can be summed up with two words: Matthew Lillard. He not only played Stew in
Scream
, but he also hosted
Sk8 TV
. Here he is in 1990 interviewing Guy Mariano:
And here's some more useful info:
Hello again. We've been back from tour for 2 days and are kinda almost actually rested for once.
Current Mood:

sk8

Current Music:

8
The fresh Speedy alb is now available at a Lowes or Home Depot near you. It's called FOIL DEER and you (yes, you) can listen to it right now - legally - in 49 out of 50 states! (We heard Mississip doesn't jive with that Deer chic.)
12 Gracious Melodies:
1. "Good Neck" 2. "Raising The Skate" 3. "The Graduates" 4. "Dot X" 5. "Homonovus" 6. "Puffer" 7. "Swell Content" 8. "Zig" 9. "My Dead Girl" 10. "Ginger" 11. "Mr. Difficult" 12. "Dvrk Wvrld"
Here's what it looks like on Spotify:
None of us in the band have actually seen the album yet, but we'll be live tweeting a big cellophane unwrapping ceremony probably tomorrow morning.
And our new vid for "The Graduates" just got posted. I wonder why Sadie and Darl look so surprised. Guess you'll have to watch and find out.
http://tmagazine.blogs.nytimes.com/2015/04/21/speedy-ortiz-music-video/
If you haven't seen the video yet, you should view it now prior to scrolling below because we're gonna post some spoiler pics...
We have some radio sessions this week. These are subject to change, so check our Facebook for updates on those.
Tour kick-off happens tomorrow night at The Sinclair in Cambridge, Mass!
For the first half of tour, we'll be joined by those gorgeous homies in KRILL, with the seductive sounds of ALEX G joining throughout the 2nd half. And throughout our travels, we'll also be ridin' around shinin' with maximized dopeness: MITSKI, TWO INCH ASTRONAUT, EX-BREATHERS, BROKEN WATER, and PALEHOUND are all joining us for multiple shows! (W-W-WAT?!) And before it's done we'll even get to share the stage with rad one-offs like BLESSED STATE, SLUTEVER, ACCORDION CRIMES, BITTER CANNON, and even JENNY LEWIS from the Rilos of Kiley.
Here's the link to all of our tour dates:
http://www.groundcontroltouring.com/tours/speedy-ortiz
Current Mood:

blinky

Current Music:

iron clad lou
NOVEMBER 2014
Nov 11: Death By Audio got shut the fuck down
Them farewell showed were dope. Creepy pics.
Nov 13: We played at Bard
Not at Smog. It snowed.
Nov 23-24: Mixed the alb
No Beer November was a relatively huge failure for me.
DECEMBER 2014
Dec 5: Great Scott Residency Week 1
Chandos kicked it off in style. Especially shirtless Julian. I made mixes and planned to have them spun in between sets but Dan G wasn't into it. (Hire me for your party and I will play these mixes.)
Dec 12: Great Scott Residency Week 2
Speedy's plan was to play all 3 weeks (12 songs each week) without repeating songs (so 36 songs without repeats). Did we pull it off??
Dec 13: Average Cock plays at Lasthaus
Guessing that 99% of those who notice our occasional name change are unaware that the switch serves an actual purpose beyond appearing as a "surprise guest" at randomly chosen shows. But it's probably more interesting if we don't reveal why, because the reason is really boring. I've already said too much.
Hey, Ursula and Ian kicked serious ass at this show. Listen to these bands and give them Grammy Awards in 2016.
https://ripursula.bandcamp.com/
https://eyyunn.bandcamp.com/
Dec 14: Boston Music Awards
Wasn't crowded at all.
Dec 19: Great Scott Residency Week 3
Ovlov was really loud, and the ceiling collapsed during Lemuria.
Our goal of playing 36 songs without repeats fell short of 1 song. But 35 songs without repeats is still pretty cool. In order to get there, at some point throughout these three shows we played "Dvrk Wvrld" and "Mr. Difficult" live for the first time ever, banged out some covers from TV On The Radio and The Cardigans, and brought back old songs like "Cutco" and "Swim Fan" that we hadn't played live since about a year prior.
Dec 20: House Show in CT
With Two Inch Astronaut and the bands in the flier. Tried to get Andy and Devin to bang out an impromptu "Scattering Ram" to no avail. I only have one picture from this show of me playing drums that Chris Morgan sent.
JANUARY 2015
Jan 25: Got our picture taken by the great Bob Gruen
Maybe no one will care if I post one of the rejects that will never get used for anything.
Jan 29: First show in 6 weeks
Our longest duration without a show. Someone said our cheap merch was too expensive or something.
FEBRUARY 2015
Feb 3: Comic gets posted
Feb 8/9/10: "The Graduates" Video
Coming to a Vimeo near you. Shot during one of the big Boston blizzards of 2015. No spoilers allowed. But I can tell you that we could probably make another entire video with all the footage that got rejected from the final cut, which includes:
- Darl pukes eyeballs into the snow.
- We accompany a life-size bunny to a gym where he lifts weights and runs on a treadmill.
- We ran around a LOT and performed experiments at MIT.
- We played a lot of Scrabble.
Feb 12: Played at the Toronto thing
Happy birthday Red Bull.
MARCH 2015
March 16/17/18/19/20: SXSW
If you've read this far, you've likely already seen at least one of the 59,999,998 blog posts that showed me trading spots with the great Hannibal Buress during our 3rd of 8 shows in Austin that week. Here's the late-night clip where it got briefly discussed:
About an hour before the show with the Hannibal cameo, we experienced a pretty surreal moment when we were interviewed by John Norris - one of the faces of MTV News during the '90s.
The Q&A was posted at MTVIggy.Com about a week ago
. We forgot to take video or pictures of that exchange, so instead here's a clip of John introducing a segment about Faith No More:
One of the pictures posted below is of Rae Sremmurd where two dudes were holding oversized cut-outs of their heads. We also got to see Failure and nerded out super hard within their presence. "They roll with a pretty rough crew," said Darl Ferm.
March 21: Played at Northeastern College
Kinda tired.
March 22/23: Shot "Raising the Skate" Video
APRIL 2015
April 6: More "Raising the Skate" shooting
They wanted my car in the video. Sadie rolled around on the car hood which was probably unwashed.
April 7/8: Recording covers with Jesse Weiss
And hey, would you lookit that. We're all caught up. This calls for a celebration.
We toured with minimal breaks from December 2013 until November 2014, so "tour scrapbooking" is pretty much caught up. (Yayayay!) For the purpose of closure, this page will encompass most of the noteworthy stuff since Ex Hex tour.
Current Mood:

tina belcher

Current Music:

caught up
10/04/14 Boston (The Lawn on D)
They had swings for grown-ups. Saw Ted Leo walking somewhere. Left amp at the show bc didn't know it was our amp. Off to a great start.
10/05/14 Washington DC (Black Cat)
Ex Hex tour kick off. Darl drove to get amp from Allston.
http://brightestyoungthings.com/articles/live-dc-ex-hex-speedy-ortiz-teen-liver-black-cat.htm
10/07/14 Louisville (Zanzabar)
Release date for our split with Chris Weisman.
10/08/14 Denver (Hi Dive)
Holy fucking shit, Accordion Crimes.
Do it:
https://accordioncrimes.bandcamp.com/
10/09/14 Albuquerque (Sister)
10/10/14 Tempe (Yucca Tap Room)
Attended Illuminati meeting on Bucket Of Blood Road. Weird show. They split the bar with velvet rope for the under-21s. Except it might have been police tape and not velvet rope. Traded tapes with Numb Bats. Pup of the day.
10/12/14 Los Angeles (The Echo)
10/14/14 San Francisco (Rickshaw Stop)
Requisite "Sadie gets sick on tour" day.
PICS:
http://www.prefixmag.com/photos/ex-hex-speedy-ortiz-rickshaw-stop-in-san-francisco
10/16/14 Portland (Mississippi Studios)
Lots of cameos at this one. Mark from Breeders stopped by and was nice enough to run sound for us. Blesst Chest opened the night, featuring Dr. Jake Morris on the drums. And of course, Mike Clark from The Jicks joined us for the big Mike Clark 5 reunion.
Had to cancel Vancouver due to sick. :(
10/18/14 Seattle (Barboza)
Universe People were right on. Tacocat brought us Taco Bell gift cards or something. (See picture below.)
10/23/14 Fargo (The Aquarium)
For future reference, we would prefer homies to not venture behind the merch table, whether we're behind the table or not. That's like our personal space. We need it.
10/24/14 Minneapolis (7th Street Entry)
Devin got sick like 5 minutes before we played, so we played as a 3 piece. Sadie stalled with stage banter after every song thinking that Devin was going to walk on stage. Partially because of this, people on twitter thought we were far more wasted than we actually were. Did we drink with Buildings afterwards? You bet we did.
10/26/14 Detroit (PJ's Lager House)
Pity Sex! Destroy This Place! I made a cameo on Ex Hex's insta. (That's what the kids call Instagram.)
10/27/14 Vancouver (Horseshoe Tavern)
Chillin' with the Sensei kids. Kareoke with Michael Deforge. Sang lots of Nicki Minaj and Our Lady Peace songs.
10/28/14 Montreal (Il Motore)
Spent the night squeezed into Cass's bedroom. Shit got cozy.
10/29/14 Burlington (The Monkey House)
10/30/14 Allston (Great Scott)
Pile
10/31/14 Hamden (The Space)
Halloween. Ex Hex were
The Heartbreakers
. LOOM came dressed in all white and had a scary movie projected onto them while they played. Ovlov wore some freaky masks or something. Theo and Morgan looked particularly creepy. Speedy didn't really have a theme; Sadie was a singer from the show
Nashville
and my costume was a "Blunts and Bitches" t-shirt with an ICP hat, so people thought I was supposed to be a juggalo but I was really just a dumbass. (Can't find any pics from this show, but I'm sure they're out there.)
11/01/14 Brooklyn (Glasslands)
Aye Nako kicked srs ace. Definitely didn't put a huge dent in the rental van on this night.
11/02/14 Manhattan (Mercury Lounge)
Big Ups debuted some sweet jams. Doing homework and writing papers on tour is really fun and not frustrating at all and we highly recommend it to everyone.
11/04/14 Philadelphia (Johnny Brendas)
11/05/14 Baltimore (Ottobar)
I think we got Pho or something.
11/06/14 Richmond (Strange Matter)
Forgot to play The Simpsons arcade game.
11/07/14 Durham (Pinhook)
I said "Fuck Kevin Durant" and people thought I was serious and not quoting The BasedGod's "Fuck KD" from his groundbreaking and highly influential
Hoop Life
mixtape.
Photobomb girl pushed me out of tour pic.
Devin and Betsy BFFL
We liked her so much we traded half of our gear just to bring her back with us.
I'm actually in this one but Darl got cut out, although his love for Jesus made the frame.
Trying to catch up on tour scrapbooking before anything else big happens. Here's some fun memories from Ex Hex tour...
Current Mood:

sleep

Current Music:

fetty wap
We coincidentally saw pictures of Joe from Big Ups hanging on walls at at least 3 festivals on this tour, hence the title of this entry (and we kept bumping into them at more shows, much like on our last Euro-tour).
8/7/14 Gothenburg (Way Out West Festival)
Some ghosts jumped on stage during "Doomsday" and got the crowd pumped. Darl recognized Statik Selektah in front of our hotel spot. Some Swedish dudes called us "typical Americans" but I don't remember why. Someone took our picture on a carousel.
8/10/14 Skipton (Funkirk Estate)
It rained a lot and we saw The Fall walking around pissed. Chilled briefly with Joanna Gruesome.
8/12/14 Edinburgh, Scotland (Electric Circus)
The beginning of our mini-tour with Happyness. Darl says there were "kareoke cameras" and a "drag show afterwards," but I have no memory of any of this. We were shockingly pleased to find out that Happyness has
a song about torture fantasies starring Win Butler from Arcade Fire
. Here's a video someone took of us being dorky nerds:
8/13/14 Newcastle (The Cluny)
The Cluny sounds like one of those spots that Dave Catmur (our Euro-tour manager and former drummer from UK-alt giants Tubelord) would pronounce really properly. Also this was the day everyone learned that we would sadly not be seeing Electric Wizard on that Saturday, as ATP ended up cancelling the Jabberwocky festival. And only 4 days prior. Big bum-outs all around.
I don't remember if this is where these pics were taken but I will post them here 'cuz the kids look adorbs.
8/14/14 Brighton (Prince Albert)
Big show with Happyness and Eugene Quell. At the after-party, they rocked out really hard to Pile and Cam'ron and one dude smashed a hanging lightbulb into the ceiling. We found out later that someone had been videotaping throughout the night and the footage was used in this video:
8/15/14
No show. Everyone's plans became wide open, and a lot of club shows popped up all over London due to the festival cancellation.
I somehow figured out how to walk from Tate Modern to Old Blue Last (for the Ought/Big Ups show) by myself without a GPS despite knowing nothing about London, and I consider this a huge accomplishment. I found Darl and Devin hanging out there with Big Ups, and we met up with Sadie and Laura Snapes at the Iceage show at Apiary Studios. Later, David Catmur took us to get Hot Salt Beef Bagels, which is apparently something you're supposed to get in London. They taste way better than they look, so I won't post a picture.
8/16/14 London (100 Club)
Big ATP-replacement show with Cloud Nothings and Hookworms. Not bad considering the show was only booked 2 days prior. Darl volunteered to do stand-up comedy by himself.
8/17/14 Brecon Beacons, Wales (Green Man Festival)
It was pretty cold. Saw Real Estate & Kurt Vile. Flew back home.
("I'm sleep." - Earl Sweatshirt, 2009)
8/23/14 Monterey (First City Fest)
Saw Midlake and Beck. Some scary clown dude played a bunch of Lorde covers.
I think this was our first time getting flown out just to play 1 thing and then flying back. Missed our returning flight due to burrito. Hung out in San Francisco while we waited for our returning flight. Found some Heatmiser tapes. While in line at C.R.E.A.M. someone snagged Devin's backpack that contained the laptop with the stems for the
Foil Deer
demos.
9/1/14 - 9/13/14 Brooklyn (Rare Book Room)
Recording
Foil Deer
with Nico and Gabe Wax. We played with Fucked Up at Irving Plaza on that Friday (Sept 5). And a week later, we saw Tera Melos and Pinback at the same spot.
9/26/14 Champaign/Urbana (Pygmalion)
Tried to find Hum but they were nowhere to be found.
9/27/14 Cincinnati (Midpoint)
With EMA and Ex Hex. Got flown to Portland very early the next morning.
9/28/14 Portland (Project Pabst)
Despite the name and whether or not you're a fan of PBR, let it be known that this festival was VERY well organized and was really fun. Jammed out to GZA, The Thermals, Modest Mouse and Shabazz Palaces.
9/29/14 Portland
We didn't play a show. Just hung out and had a really fun time chillin' with Mike Clark and Jake Morris (from The Jicks). I suggested we visit an arcade kinda half-expecting no dice; however, Mike knew exactly the spot for us, and he taught me how to play Joust. At one point, I caught Sadie and Mike playing Dance Dance Revolution. Jake took us to a cool bar afterwards and we met a dancer who just happened to be from Northampton. Best day. Gold Star this one. Seal of approval.
Current Mood:

jokes n jokes

Current Music:

steve winwood "higher love"
Our new song is called
"The Graduates."
It debuted under the title "Dropout" coincidentally at the MIT Steer Roast way, way back in the glory days of May 2014. It will be included as track 3 on our forthcoming record
Foil Deer
. We also shot a video for it in Allston about a month ago - directed by the great Matt Caron - in which everyone does drugs and a large bunny lifts weights.
If you'd like to learn more about "The Graduates" why not check out these fantastic resources?
Mad bummed 3EB's
120 Minutes
performance isn't on Youtube. Thank you Viacom.
We're also subjecting ourselves to yet another week in hell (a.k.a. SXSW in Austin). Thanks Sadie for throwing together this jazzy number:
If you'd like to learn more about SXSW, why not check out Harmony Korine's
Spring Breakers
?
The light at the end of the SXSW slime-tunnel:
Some major "achievement unlocked" territory here. On our last night in Austin (about 5 hours before our returning flight), we'll be playing just before Failure takes the stage. Honestly, I don't think any of us ever thought we'd get to see these guys, especially after our 2014 travels kept conflicting with their surprise Spring 2014 tour. But hope is alive once again.
After Failure is done (probably around 2AM) we'll be hopping on a 6AM flight, followed by playing in Boston that afternoon, followed by two 15-hour days on Sunday and Monday for the "Raising The Skate" video shoot. Andrew WK would be proud of us for partying so hard.
Also we did a new Spotify playlist. The theme they threw at us was "Everything's Bigger in Texas," which worked out nicely, since we have that song "Everything's Bigger." However, it's boring to put your own bands song on a playlist so we chose a bunch of other "BIG" songs. Check it:
Hello friends. This is Mike interrupting our scrapbooking once again for some updates on recent activities.
Current Mood:

sprang brangk

Current Music:

replicants
6/28/14 Pittsburgh, PA (Club Cafe)
Drove to Pittsburgh for 1 show and then drove back.
7/10/14 New Haven, CT (Toad's Place)
I recall some equipment problems at this show. I got asked to fill time with stage banter, which happens on occasion, and for some reason I leaked a spoiler about Root Beer Guy. Someone in the audience yelled "thanks, spoiler!" 20 minutes later, Guided By Voices were about to start their 2+ hours of rockage, so it ultimately didn't matter.
Everything you've been told about GBV is true. Darl says, "They were so beyond wasted." @ween_ebooks was among our company at this show, and Mitch Mitchell asked Darl, "Issat your old lady?" which is an expression that I don't think I've ever heard anyone say outside of the movies. During GBV, we walked past their door and there was barely a millimeter of space on their table not covered with empty Coors bottles. We unsuccessfully tried to get a copy of the set list, which probably had at least 60 songs on it. (
Actually 48
, but close enough.)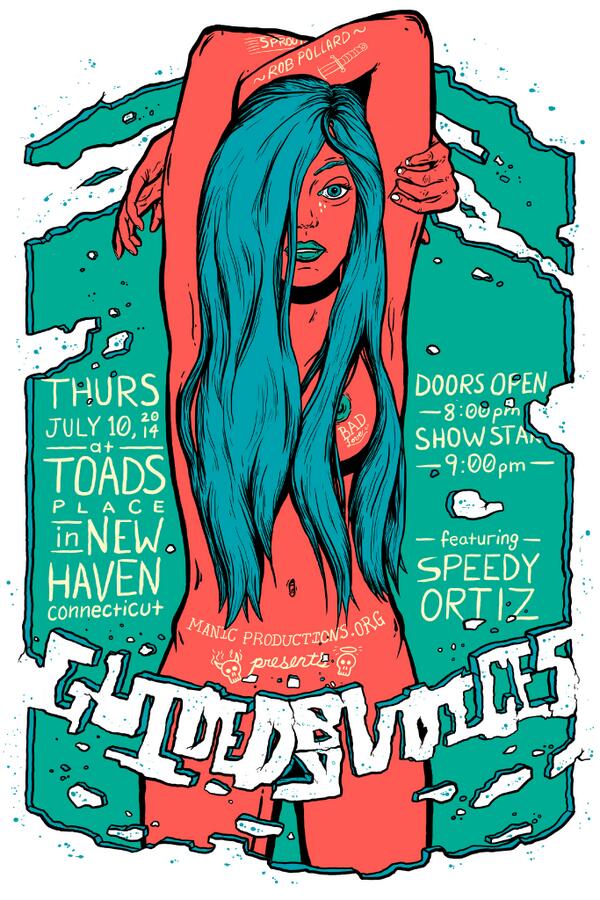 7/12/14 Brooklyn, NY (4 Knots)
Big outdoor show with Viet Cong, Mac Demarco and Dinosaur Jr. Pretty sure there are hundreds of pictures and videos from this show floating around. Here's our handsomest one, posted on Stereogum a few hours later:
We saw Pile, Big Ups and Alex G that night deep in Brooklyn at the big 12-band EIS show.
7/16/14 New Milford, CT (Bucks Rock)
A weird beginning to a weird weekend.
Between 6PM and 4AM, we learned and recorded this really difficult song called "Lost Something In The Hills" for Rookie Mag. (Way more difficult than our seldom-performed "Hot For Teacher" cover.) The article says:
"To get into the tune's spooky mood, Speedy O recorded it in the middle of the night."
The reality of the situation is that we're masochists who enjoy staying up until 6AM the night before leaving for a tour weekend (while in the process of learning 14 other songs for the forthcoming
Foil Deer
sessions).
It's entirely possible that none of us have heard this recording since the day it was mastered, probably because when you hear a song repeated for 10 hours straight it sometimes makes you not want to hear it again for a while. But we're happy it's out there, and I recall the recording came out super sweet. And of course, thanks to the great Ben Scherer for staying up late with us!
7/17/14 Kalamazoo, MI
We didn't have a show, but Kalamazoo is a frequent sleepy-time checkpoint for us, because we love it to pieces.
7/18/14 Madison, WI
Sweet block party show with tUnE-yArDs. They put our name on the marquee n stuff.
7/19/14 - 7/20/14 Chicago, IL (Pitchfork)
7/21/14 Toledo, OH (Frankie's)
Bar/club show with Perfect Pussy. They told us that Enon had played there 3 times. I tried to take a panoramic thing of the wall, but it didn't work that well.
8/2/14 Philadelphia, PA (Golden Tee House)
Extra juicy line-up with Swearin', Pile, The Holidays, Hound, Gunk & Pinkwash. This ultimately ended up as our last Golden Tee House show, and one of Gunk's final shows.
If you don't know Gunk, then you should fix that
. Resulting from spontaneous impaired judgement, we impulsively debuted 5 new songs. At least 4 of these were not on the original set list, and all of them were drunk. That's just the kind of parties they threw down at Golden Tee House. You never knew what was gonna happen. R.I.P. to probably our favorite spot to play in Philly.