Alright you guys. It's time to play another round of "Never Have I Ever."
We'll go first. "Never have I ever woke up the neighbors after setting off fireworks past midnight in a highly residential area." Sure, we'll put our hands up for that. Technically, Alex and Sam from Alex G set off those fireworks and not us.
"Never have I ever reached Friday in the arcade version of Paperboy." Again, everyone in Speedy should be raising our hands here, but Krill needs to keep their hands right the fuck where they are. (Ian might have gotten to Sunday, so throw him some bonus points.)
We're already bored of this game, so let's get into the tour scrapbook.
4/17/15 & 4/18/15 (Pre-Tour In Boston)
Not sure if this is gloating or not, but we had a 2nd surreal encounter with Hannibal Buress. For whatever reason, he invited us to his shows at the Wilbur Theater and had us join his entourage at a crowded hiphop-dance bar. His crew - including his DJ and comedian Al Jackson - took over the music for about two hours. Towards the end of the night, he yelled "Speedy Ortiz in the building!" into the microphone, which was met with practically zero cheers or applause. And of course, we took pics:
4/20/15 - 4/21/15
Foil Deer
release day.
(And probably our last time releasing an album on a Monday or Tuesday.)
4/22/15 (Boston)
Tour kickoff with Mitski & Krill. We love bassist/vocalist power trios. This show marks the on-stage debuts of 3 Speedy songs: "Swell Content," "Puffer" and "Good Neck."
4/23/15 (Manhattan)
We did
that video for The Fader
where we talked about "Truffle Butter." And after that, we did the big
AMA for Reddit
.
4/24/15 (Hamden, CT)
The Space is an interesting spot. It's a comfortably arranged all ages venue, which gives it a certain "teen center" aura. On the same night, Hannibal was performing a set at SCSU (the school I attend in New Haven, about 10 minutes down the street from The Space), and Manic Mark was excited about the possibility that Hannibal might show up at some point. I didn't even know he was there until a few hours later. A few people were buzzing that he showed up at the end of our set, and a picture exists of Hannibal with Sadie and a fan at the merch table (which I haven't been able to locate). Hannibal at The Space. So surreal.
Also, I think this was the 2nd and final time we ever played
Foil Deer
all the way through. Earlier in the day,
we played a few songs live on WFUV
in the Bronx.
4/25/15 (New York)
Bowery Ballroom. They gave us spring mix.
4/26/15 & 4/27/15 (Philadelphia)
Last show with Mitski on 4/26. After another radio session in Philly, we got to guest DJ on YNOT Radio. We didn't have a show on 4/27, but Pile was playing at the same spot we were at the night before. No brainer.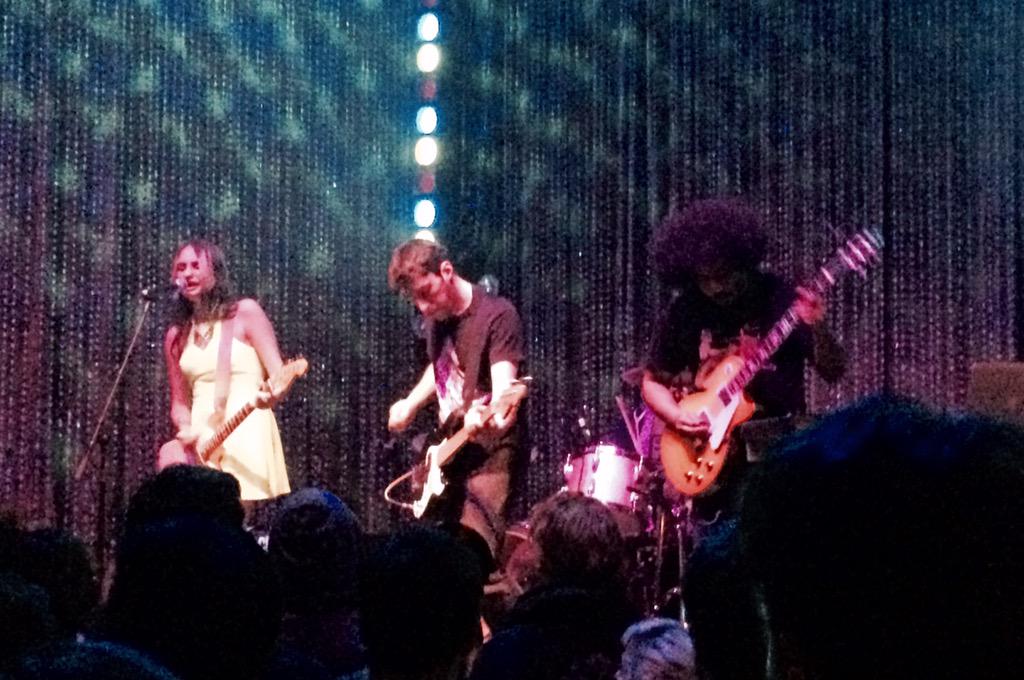 4/28/15 (Pittsburgh)
Joined by Two Inch Astronaut for the next round of shows.
4/29/15 (Cleveland)
Dylon and Gatwood did guest Pan Flute and Casio drums on "Mark VI." (We left an open space below in case anyone can find a pic of this.) Also Pup(s) Of The Day.
4/30/15 (Chicago)
Hayden signed my Krill LP.
5/1/15 (Madison, WI)
Fire Tour Selfie #1
5/2/15 (Minneapolis)
5/3/15 (Iowa City)
the hotel lobby floor that scottie pippen's daughter peed on yesterday is THE HOTEL SPEEDY ORTIZ STAYED IN IOWA CITY. it coulda been me!

— sadie dupuis (@killquilty) May 4, 2015
5/4/15 (Champaign, IL)
5/5/15 (Drove to Maryland)
Drove from Illinois to Maryland. Based on my Twitter, we were probably listening to a lot of Ca$hy.
Made it from Champaign to Colesville in 14 hours. Now drinking water. Ready for the new @keshdollacashy mixtape.

— michael falc (@malfc) May 6, 2015
5/6/15 (DC)
5/7/15 (Richmond)
Krill got the high score on Paperboy. Check out the video:
5/8/15 (Carboro, NC)
5/9/15 (Atlanta)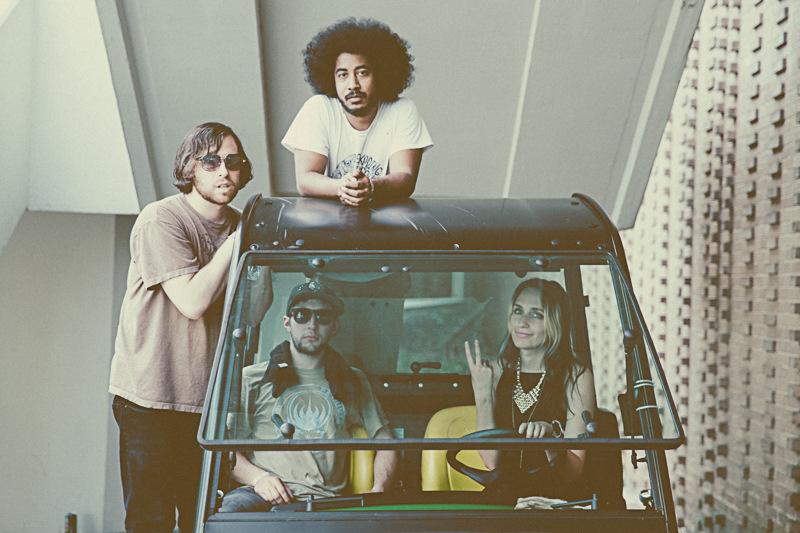 5/10/15 - 5/11/15 (Orlando)
Went to a hiphop club with Jenny Lewis and her band. The next day, everyone (except me) went to see
The Avengers
with Spencer (who used to play in Quilty with Sadie). Afterwards, we scrolled through
The Spin 300
at a bar which was actually a tour highlight for me.
5/12/15 (Tampa)
Fire Tour Selfie #2. Found a Yo Majesty poster at The Crowbar. This was our first of two shows with Ex-Breathers. And also,
I INTERVIEWED KRILL!
5/13/15 (New Orleans)
Whoa, watch out. It's Tour Selfie #3. So fierce. This marked the bittersweet end of our run with both Ex-Breathers and Krill.
(CONTINUED HERE: PART II)