Here's the continuation of our "Unfriended Tour" scrapbook.
Check out Part 1 over here.
The whole thing was too big to fit into one LJ post, and I forgot how to use lj-cuts so instead we broke it into two pieces.
5/14/15 (Houston)
Jade from Aye Nako rules pretty hard. She ran our soundboard for three weeks starting in Houston, which is where we also finally met up with Alex G. But also ZOMG PUP OF THE DAY!
5/15/15 (Austin)
Waterloo Records. Drank beer with Bricon at Red 7.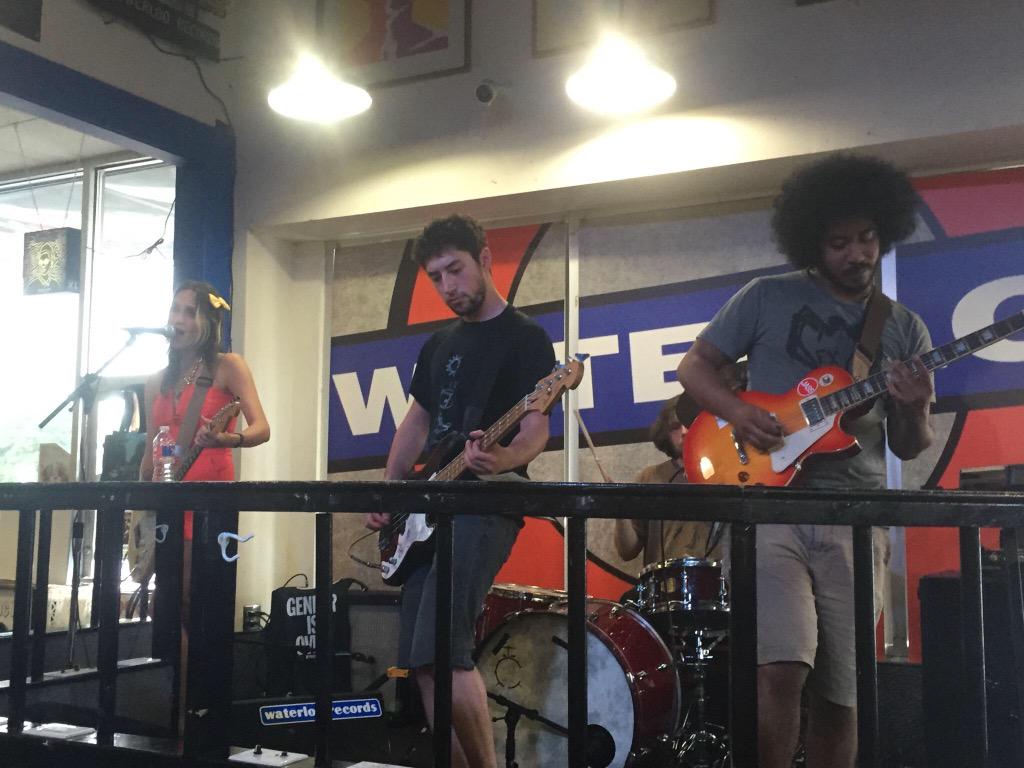 5/16/15 (Dallas)
We went to some weird bar where Darl riffed audio commentary for
Fast Times at Ridgemont High
. (He knows this movie VERY well.) Also this counts for Pup Of The Day:
5/18/15 (Phoenix)
So many fresh Tour Selfies damn yo #4. We didn't have a show, but we made our triumphant return to the Royal Palms Hotel. I think I remember Devin and I watching one of those "serious" episodes of
Fresh Prince
.
5/19/15 (San Diego)
Still haven't seen Rob Crow singing karaoke.
5/20/15 - 5/21/15 (LA)
PUP of the Dayyyyyyyy (omg)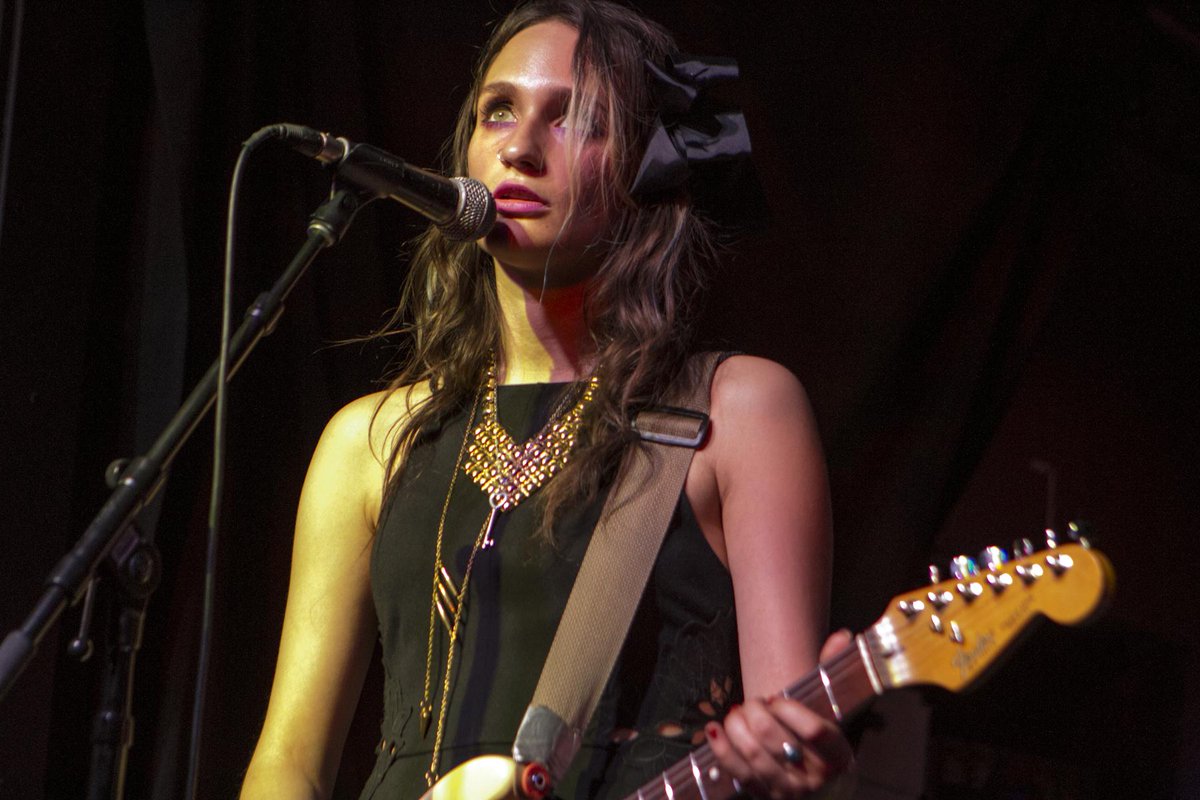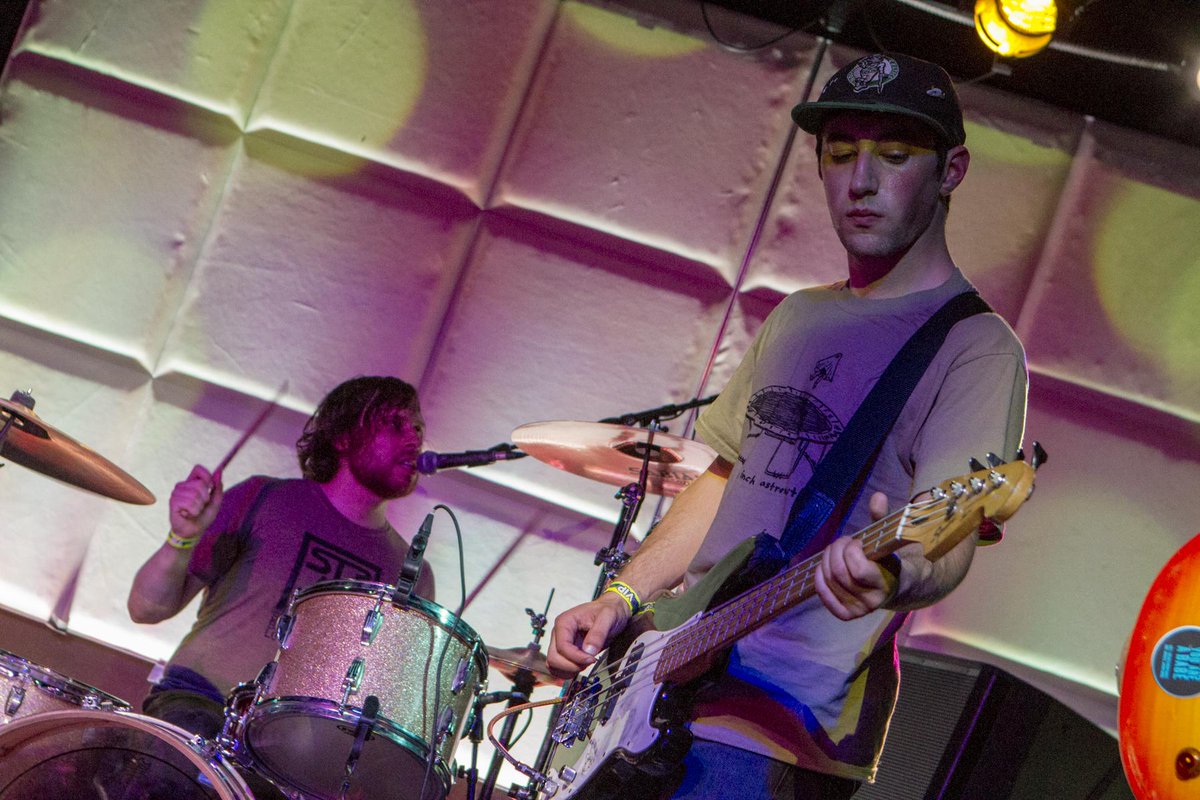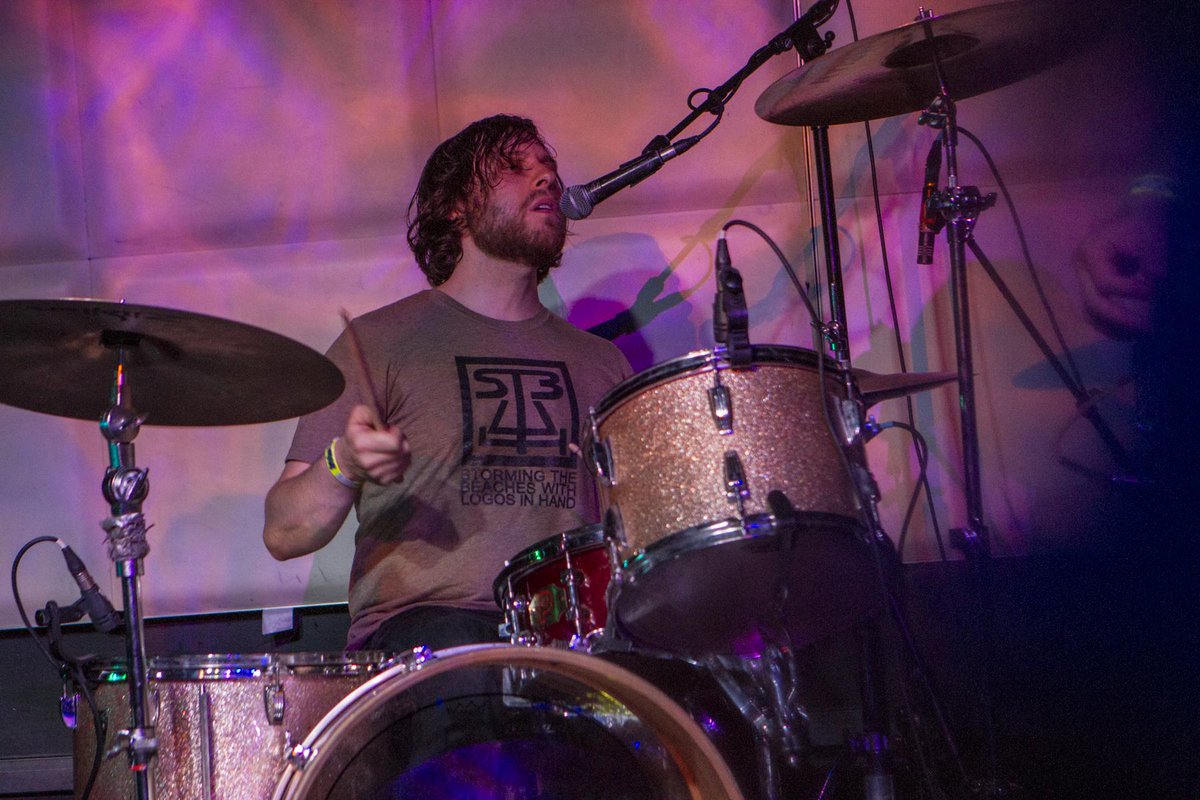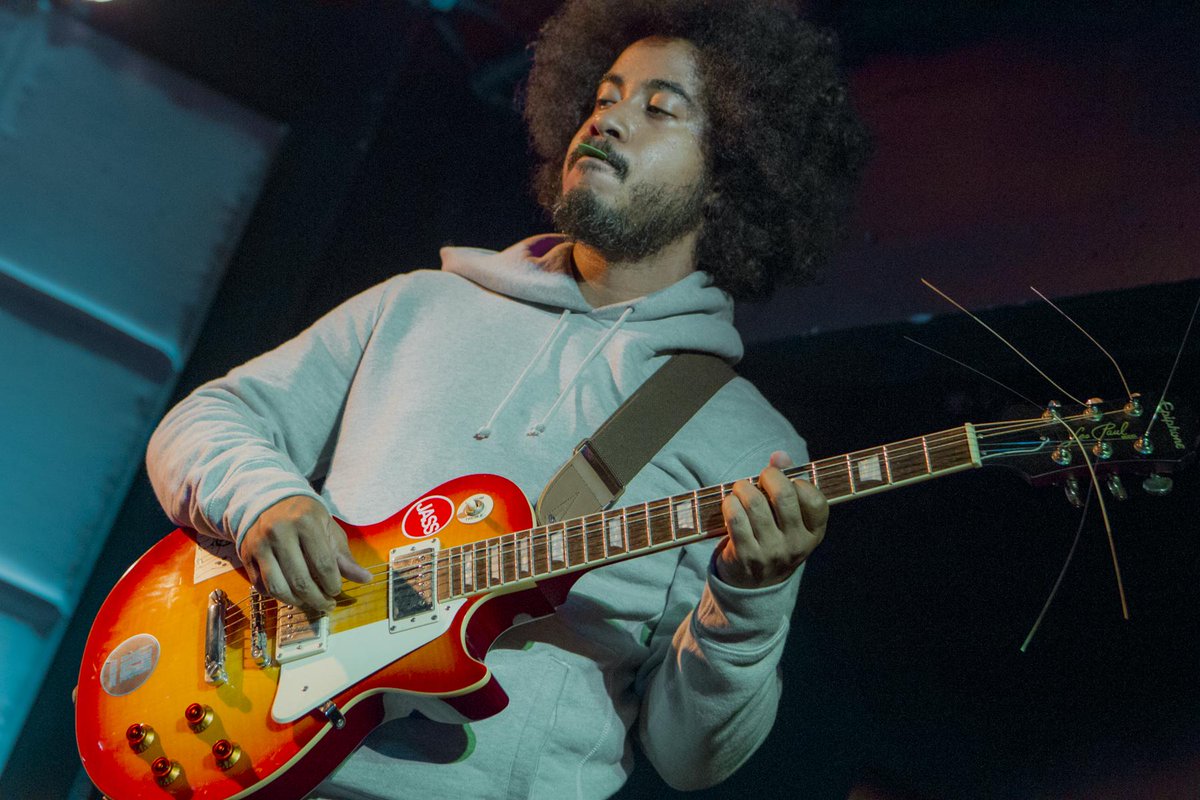 5/22/15 (Santa Ana)
When we showed up, we got kinda confused about the long line of 40-somethings wearing all leather. We thought that either Speedy or Alex G might have suddenly acquired a large biker following in the Santa Ana area. It turns out that Rata Blanca was playing in the bigger adjacent room to where we were playing at The Observatory. Imagine a cross between Journey and Dokken, and then imagine if they happen to be from Argentina. Dylan was travelling with us for a few days around this time. He caught some of their set and said, "they're pretty much the best band I've ever seen in my life." And so Darl, Jeff Bailey and I caught their encore. They did not disappoint.
5/23/15 (Santa Cruz)
Tancred opened and played all new songs. Seriously awesome stuff. I became a fan right away. I'm also a great big nerd and didn't realize until way later that their singer is Jess from Now Now.
5/24/15 (driving through Oregon)
Sylvia Massy told us about the time she hung Serj from System of a Down upside down so that he was properly distracted prior to a vocal take. She also told us about the time she fired a shotgun at a piano with the members of Tool while they were recording "Disgustipated." She also showed us the book she's writing which we can't wait to read all the way through. God, she is seriously the coolest.
5/25/15 (Portland)
First of two shows with the great Broken Water! Bonded with Sandy Alex G in a Jack in the Box parking lot. Mike Clark once again joined us on "Puffer" and "Taylor Swift." The Mike Clark Five is turning into a Portland tradition for us. I'm having trouble finding pics of this, so I'll just post one from last October as a placeholder:
5/26/15 (Vancouver)
Da bomb spot. Chugged a beer.
5/27/15 (Seattle)
Caught some of Wire's encore and soundcheck (not in that order).
5/28/15 (Boise)
5/29/15 (SLC)
First show with Palehound. Performed rituals at the pentagrams and with the creepy sculptures at Gilgal Gardens.
5/30/15 (Denver)
They start horror movies like this.
5/31/15 (Kansas City)
Pretty sure everyone from Speedy, Alex G and Palehound were all mesmerized by the amazing blackmetal band playing in the room next door. Personally, I think they were the best band we saw all tour.
Darl took some video.
6/1/15 (Columbia, MO)
Big Jenga. Big fireworks night. We got a nice tour pic with all the band members and crew.
6/2/15 (St. Louis)
Hung out at City Museum. After the show, Alex and Sam lit off more fireworks in the parking lot.
6/3/15 (K-Zoo)
We didn't have a show on this night, but we caught the big Palehound show at Milhouse. Still one of our favorite hangouts.
6/4/15 (Detroit)
Pup-pup. You made my day-ay. Bumped into Sundials the next morning before crossing into Canada. The story goes that Alex G and the gang lit off all the rest of their fireworks in an elementary school parking lot. (They had to get rid of them before Canada.)
6/5/15 (Toronto)
Tonkapuma! Also
I interviewed Alex G & the gang
.
6/6/15 (Montreal)
Last night of tour. Darl sang with Alex G. (He's doing the "scream" at 1:20.)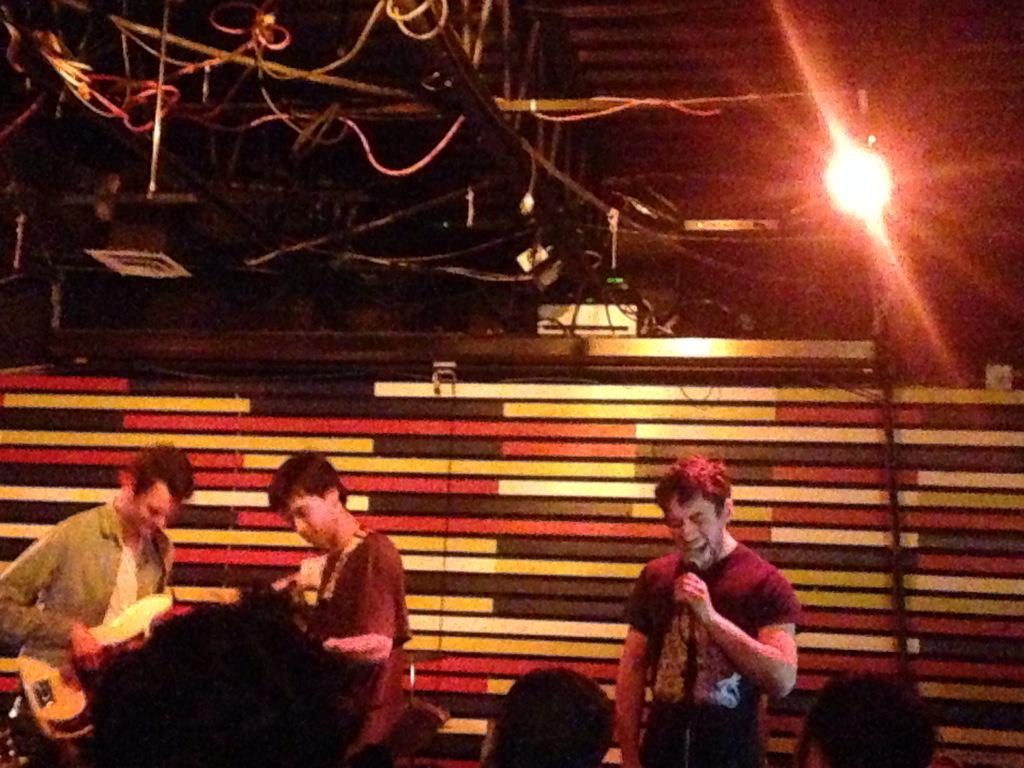 6/7/15
Peace.
6/16/15 & 6/25/15
We were back home by this point. Throughout the rest of June, we did
a session for Soundcheck on WNYC
and another acoustic session for Vogue Online, which I don't think got posted yet.
Ellen subbed for Darl at the Solid Sound festival, and she was a very big hit with the audience. Miraculously, no one confused her for Darl, even though they're straight up dopplegangers.
Wrap! More hot posts coming soon.